Best Concrete Stain – A Complete Look at Staining Concrete
This post may contain affiliate links. We may earn a small commission from purchases made through them, at no additional cost to you.
When it comes to building, the most commonly used materials are brick and masonry. This is due to their durability and strength. However, this does not necessarily mean that the walls and surfaces built using bricks are weather resistant. If water does happen to seep into the bricks and concrete, cracks and structural damage can occur. Fortunately, this can be prevented using a brick sealant or concrete stain. This product ensures lasting protection, so how do you choose the right one? We will help you narrow down your search to find the best concrete stain for your project.
What is a Concrete Stain?
This product protects surfaces built using concrete and brick from potential water penetration and damage. As most bricks are made of concrete, clay, stone, and ceramic, they can weather away with time, degrading the surface and compromising the integrity of the overall structure. The most common form of damage occurs as a result of moisture, or water penetration. This results in cracks that eventually lead to breaks.
To prevent water from seeping into the brick or concrete surface, concrete staining adds a layer of protection and seals it off from any potential moisture. It maintains the structure, appearance, and durability of the brick. Most sealants are clear and can either penetrate the surface's pores or by adding a protective surface layer. It is barely noticeable but will protect, nonetheless. You can, of course, opt for concrete stain colors to amplify the appearance and finish.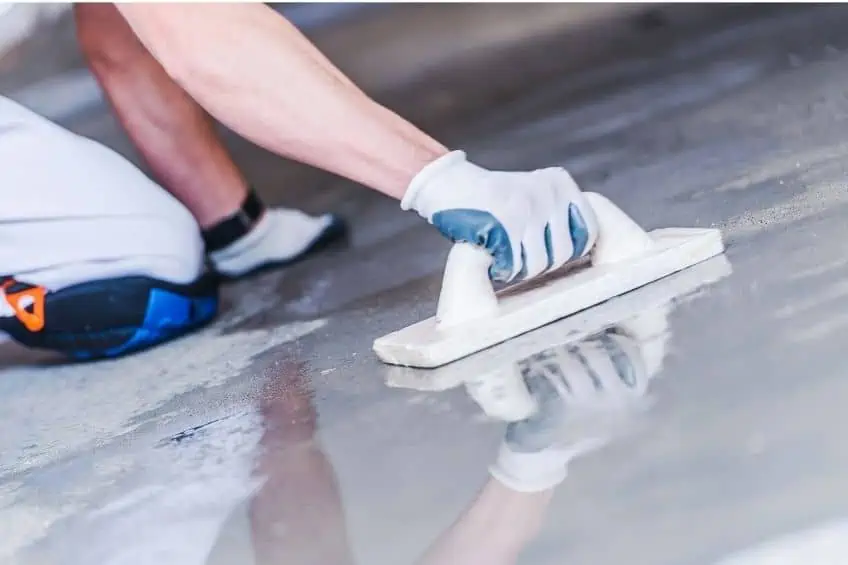 Types of Brick and Concrete Stains
In most cases, brick and concrete stains all have the same common goal, although there are a lot of options to choose from. Before narrowing your search down to the final few, you need to understand the different available options and how they provide protection.
Penetrating or Sealing
When it comes to the biggest difference between most stains, the answer is quite simple. One type forms a layer on the surface while the other is absorbed into it. These penetrating stains work by being applied to the concrete or brick surface and are absorbed into the surface's pores. This stops water and moisture from entering the pores and penetrating the surface. While these stains are invisible, they add a great deal of protection internally.
The second type is a surface stain. This type creates a protective layer on the surface. When applied, they create a hard, durable finish. While they are clear, you can still expect a glossy sheen that almost enhances the appearance of the bricks. Most brick stains that are used outdoors make use of a penetrating stain that goes deep beneath the surface, while the stains used indoors are often used with a surface stain that creates a protective layer.
What is the Stain Made Of?
Due to the fact that brick and concrete stains come in a wide range of options; they are also available in various substance options. Most commonly, oil and water-based concrete stains are used. You can look into a concrete acid stain as well, although they are trickier to work with. Generally, oil-based stains are toxic, expensive, and take a long time to dry. They are also longer-lasting and a lot more durable. Water-based concrete stains on the other hand are easy to use and clean, however, they are not nearly as durable.
This can be further divided into epoxy coatings, acrylics, urethane, and silicones. Always do your research beforehand and pay careful attention to the reviews as this will help you in knowing what to expect when using the product in question.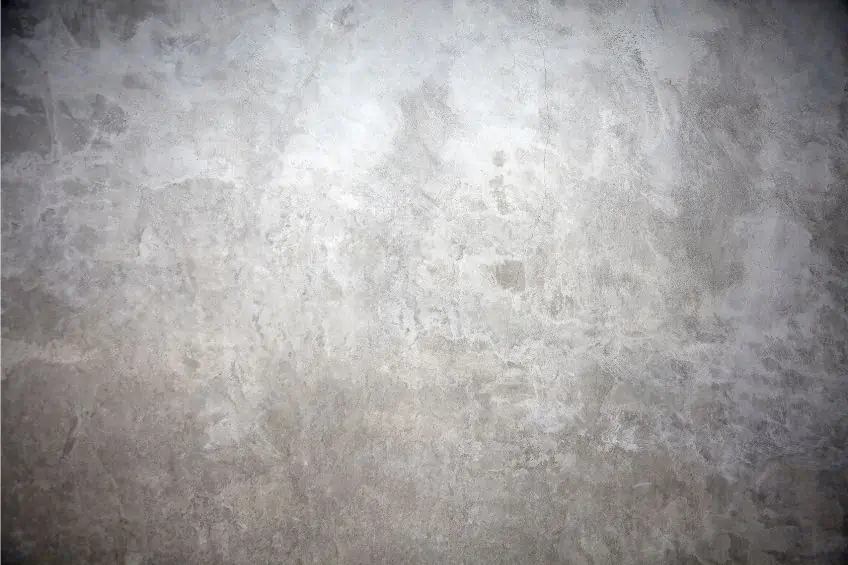 The Best Brick Stain
With all of the options available, it may seem tricky to choose an option for your upcoming project. To guide you on your journey, we have compiled a list of different products that can meet different needs. The reviews below should help you to make a final decision on the best concrete stain.
STORMDRY Masonry Protection Cream
This waterproofing cream is premium strength and suitable for most walls and masonry. It is ideal for protecting concrete, cement, brick, sandstone, stone, granite, and mortar. After application, this solution will deeply penetrate the surface and provide an invisible layer, waterproofing the surface. The best part? It requires a single application. This stain is also fully breathable, allowing the surface to dry easily and push out any moisture present. The clear seal enhances the natural state of the surface, adding to the final appearance of your project.
Not only does it keep the surface dry, but it also stops heat loss. That is right, a single layer provides waterproofing properties and prevents heat from escaping, ensuring that it is properly protected regardless of environmental conditions.
A high-strength wall water-proofer for various surfaces
Fully breathable and easy to apply
Forms a colorless, long-lasting water repellant barrier
View on Amazon
PROS

Only needs one coat
Easy application
It is water repellent
Long-lasting protection
Dries clear
KILZ Interior/Exterior Liquid Masonry Sealant
Kilz's masonry sealant is incredibly versatile and can be used on outdoor and indoor building projects. It can protect most masonry surfaces, including concrete and brick. Once applied, it will dry to have a wet look, maintaining and preserving the color. It will not change color over time, it will remain the same.
The formula utilizes acrylics and provides a glossy, durable, and waterproof surface. The application is easy and should dry within an hour. To apply, use a brush, roller, or airbrush. Depending on the material and texture being coated, a gallon can cover up to 400 feet. This also means that you get more for a whole lot less.
A wet-look masonry sealer for use on all kinds of surfaces
A solid, non-yellowing acrylic based formula for interior and exterior
Easy to apply and long lasting
View on Amazon
PROS

Provides a glossy finish
Suitable for almost all concrete surfaces
Wont fade or change color
Easy application
Good value for money
Offers versatile use
CONS
Cannot be used in wet or moist conditions
Not everyone is looking for a glossy finish
RAIN GUARD WATER SEALERS Micro-Seal
To restore and extend the life of any surface, this stain does a great job. It can be used on horizontal and vertical surfaces. The hydrophobic coating provides superior protection, and while it is water-based, it will not change the appearance of the surface or create a film layer. This deep penetrating formula is breathable and does not create a glossy finish.
It also means that it can provide superior protection – you can even use it on wood surfaces. The sealant works by preventing the growth of mildew and mold and provides longer-lasting protection. This is a versatile option that provides incredible protection.
Restores, protects, and extends the life of any masonry
An easy to use water-based concrete sealer
A completely penetrating sealer for better resistance
View on Amazon
PROS

Can be used on most surfaces
Will not alter the surface's color or appearance
Deep penetration
Is breathable
Prevents mildew and mold
Easy application
Get more for less
CONS
Glossy finishes are appealing and sought after
THOMPSONS WATER SEAL Clear Multi-Surface Waterproofer
When you are looking for reviews, Thompson's Water Seal is a name that you will see quite often. It can be used on a wide range of surfaces to reduce the risk of water damage. You can apply it on fences, decks, concrete, and bricks. The product dries clear and can be used on almost any surface without altering its appearance. Thompsons' water seal can only be used outdoors. It also has a low VOC formula that makes it a safer option to use. It is ideal for protecting a number of different surfaces from water and extreme weather.
An effective clear multi-surface waterproofer
Beads and waterproofs a wide variety of surfaces
VOC compliant and suitable for exterior use only
View on Amazon
PROS

Value for money
Dries clear
Suitable on several surfaces
Low VOC formula
CONS
Improper packaging
Not easy to use
How to Choose the Best Concrete Stain
In case you missed it, there are a lot of brick and concrete stains available, making it difficult to choose the best concrete stain for your project. When it comes to staining concrete surfaces, each project is unique, and you will need to look for a product that best addresses the project needs. Here is a list of things that you should think about before starting your project.
The Surface Requiring a Stain
When it comes to selecting a stain, you will want to look for something that is versatile and suitable for use on a wide range of surfaces. The product you choose needs to be suitable for the surface in question. Different brick and concrete surfaces can be made using vastly different materials, something that needs to be considered when choosing your stain.
The Finish
Most of the brick and concrete stain options are clear, however, they often come in a wide array of sheens and finishes. Some of these products will be unable to penetrate the surface, providing the intended protection.
You can find options that look invisible while others can have a glossy or matt finish that is slightly more visible. Understanding the different finishes available will help you decide on a sealant. It is simply a question of a visible or invisible option. For example, if you were looking to have stained concrete floors, you'll need to decide if you want it to be shiny or simply provide an invisible layer of protection. Stained concrete floors are more durable than surfaces that have a concrete finish with nothing else to improve durability.
Indoor or Outdoor
It should come as no surprise that the area in which your bricks and concrete are placed will play a role in choosing a stain. Outdoor options may not be suitable for indoor bricks and concrete and vice versa. Outdoor stains are usually more durable and can withstand harsh environmental conditions. They need to be water-resistant while being able to withstand the effects of UV ray exposure.
Indoor stains on the other hand are not as durable or strong. Their purpose is to prevent stains, mildew, and mold. If you were to use them outdoors, they would more than likely deteriorate quickly and easily. The diverse needs of each environment need to be considered and the label should provide the information needed to select the correct product.
Viscosity
When it comes to applying a stain, the thickness of the solution will make all the difference. Thin stains are ideal when using an airbrush but can be a mess when it comes to using a paintbrush. Thick stains are challenging to apply on horizontal surfaces, while thinner options are prone to dripping and running. When looking at reviews, try to find information relating to this.
Strength
This should be a given, the stain needs to be strong and provide long-lasting protection. It also needs to be well-suited for the surface that will be covered. For example, acrylic-based products are effective for indoor products, however, they are not suitable for a concrete floor stain or areas that undergo extreme wear and tear. In cases like those, you will want to look for something made with oil.
Number of Applications
Most stains on the market require a single coat application, however, there are options available that require more. This needs to be considered when it comes to choosing a stain as single coats are more cost-effective, easier to use, and are suitable for covering larger areas. Knowing how many coats you need to apply will help you to determine how much concrete staining product you will need to buy.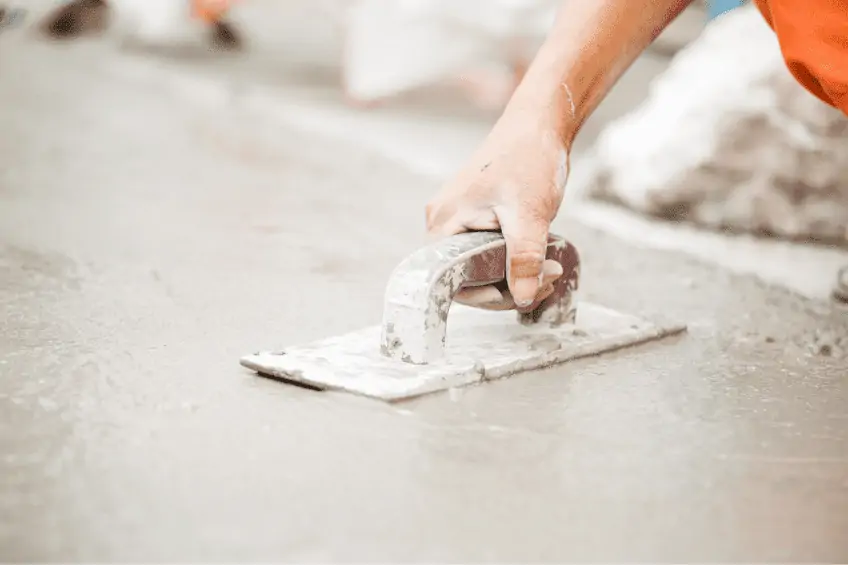 Staining Concrete – Applying the Best Concrete Stain
We have covered what to look for in the best concrete stain as well as suggested products that you can use, so it is only fitting that we look at how to stain concrete. The job is simple enough to do yourself without needing a contractor. Simply follow our steps and you will be applying the best concrete stain like a pro in no time.
Consider the Weather
The first thing on your list should be a quick check to ensure that you will be working in dry conditions. Avoid working on rainy, wet days, or excessively hot days. You will want to work in conditions with a temperature of around 40 to 90 degrees Fahrenheit.
Surface Preparation
Once you have chosen a day, you will need to ensure that the surface is prepared and ready to go. Trim away any weeds, vines, or grass alongside the bricks to expose the bricks for easier application. Remove any existing paint and apply a mildewcide to clear up any mildew or mold. This surface needs to be clean and mark-free. A pressure cleaner is one of the quickest and easiest ways to do so; start from the top and work your way down. This will ensure that the pores are clean and ready to be penetrated by the stain. Ensure that the surface has properly dried before you move on to the application stage.
Finally, cover up the area around the bricks to prevent the stain from messing or dripping onto the area. Tarp, tape, plastic sheeting, and newspaper are all suitable options. Cover any exposed doors, door frames, window frames, floors, gutters, and shelving.
Applying the Brick or Concrete Sealant
Finally, we are now looking at how to stain concrete in all of its glory. There are three ways in which you can apply your chosen sealant, namely a sprayer or airbrush, paintbrush, or paint roller. A sprayer is the easiest way to apply the stain and often creates the best-looking finish. Using a brush or roller requires more labor and can take a lot longer to finish the job. They can also result in an uneven, drippy layer if not properly applied.
When you are using a sprayer, fill the bottle with the stain and spray it onto the bricks. Always start at the top of the area, using steady motions to work your way down. Keep moving to prevent build-up in random spots, which can lead to runs. To ensure a smooth finish, we recommend running over the spray job with a roller to smooth out any uneven bumps. It can also ensure that ore of the sealant penetrates the surface, offering more protection.
Once you have finished applying the product, wait for it to dry. The time it will take will depend on what you are using, however, the label should stipulate this. This will also indicate if you need to apply an additional coat of concrete staining.
Drying Time
Leave the sealant to penetrate the surface and dry properly. This will be dependent on the product as well as the weather at the time of application. In most cases, it will take between 4 and 12 hours to dry, however, we recommend waiting two days before handling the freshly coated surface.
Tips and Tricks for the Best Concrete Stain
To make the most of your finish, you will need to know how to apply it, understand the surface you are applying it to and how to use the product. When it comes to applying a brick or concrete stain, there are a few things that you can do to get as close to perfection as possible. This includes:
Wait 28 days after completing construction before applying the sealant. This allows the alkaline balance in the mortar to restore which is essential in the sealing process.
If you clean the surface, ensure that is properly dried before application to ensure that the sealant sticks.
Do not let the stain pool, apply thin layers.
While acrylic products are suitable for indoor surfaces, they are not suitable for a concrete floor stain. Floors should have an oil-based sealant applied.
For smaller jobs, you can use a paintbrush to apply the stain.
Work in a well-ventilated area and have the relevant safety measures on hand – with extras just in case. This includes masks, gloves, and goggles.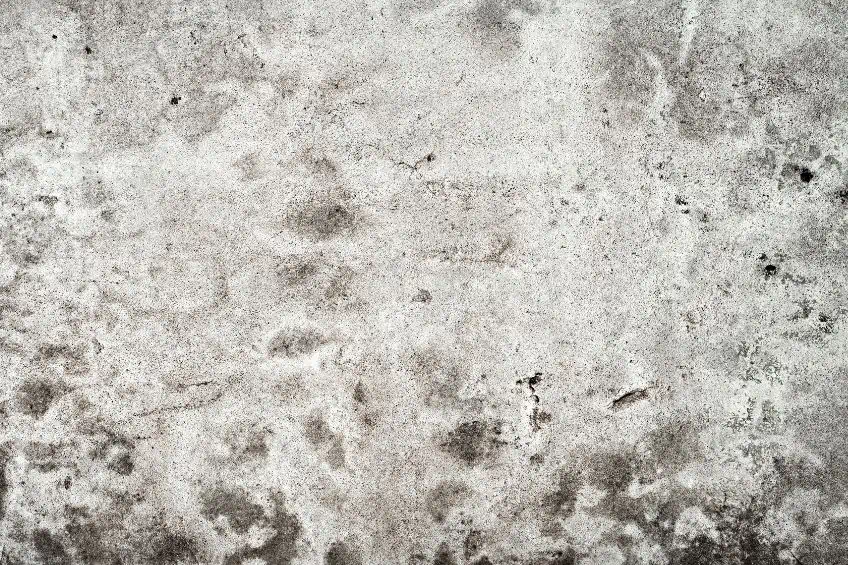 Frequently Asked Questions
How Long Will a Brick or Concrete Stain Last?
This depends on what you used to seal the surface as well as the environmental conditions that the stain or stain is exposed to. In most cases, it should last between 7 and 10 years before needing a fresh coat. The easiest way to determine if reapplication is necessary is to look at concrete stain colors and whether or not they have begun to fade or change.
Do You Really Need Concrete Stains?
Due to the porous nature of bricks, they can easily absorb moisture which can affect the integrity of the structure. Applying a stain assists in protecting and waterproofing the brick, preventing and possible damage from occurring. If you are in a notoriously wet area, you need to use a brick stain to ensure the safety of your structure.
What are Concrete Stains Made of?
When it comes to concrete stains, you can choose between oil, water, acid stain concrete. The option that you go with will need to be suitable for your project and the materials being used to finish it.
What is the Benefit of Concrete Acid Stains?
The choice of acid stain concrete will depend on how often you want to have to reapply the solution. Concrete acids stains are incredibly durable, easy to maintain and it is even safe for your health as it's able to block out allergens and pathogens.
What Makes a Siloxane Stain Different?
This concrete and brick stain penetrates the surface, blocking the pores and preventing moisture from entering the bricks or concrete. This inevitably leads to a more structurally sound build that will be long-lasting.
How Long Does it Take Concrete Sealant to Dry?
This depends on the product you have chosen as well as the weather conditions in your area. Some sealants will dry within four hours while some can take up to two days. We always recommend waiting two days to ensure that the surface is dry.
To ensure an attractive, long-lasting cement surface, you need to find the best concrete stain. We hope that this guide has given you all the information you need to take your DIY project to the next level.