Princess Coloring Pages – The Best Printable Coloring Templates
This post may contain affiliate links. We may earn a small commission from purchases made through them, at no additional cost to you.
Princesses are a popular theme for girls of all ages. We have collected the best free princess coloring pages. You can select, download, and print these coloring templates directly. There is a large selection with different painting templates and levels of difficulty, which we have put together for you. Have fun!
Why are Princesses Coloring Pages so Popular?
Princesses are the epitome of elegance and innocence. What girl wouldn't want to be a princess? In combination with the enthusiasm for painting in children, painting princesses is a good opportunity to encourage and discover creativity at a young age.
On the internet, there is a large selection of free princess coloring pages. The spectrum ranges from classic Disney princess coloring pages, very simple designs to more complex picture designs for all age groups. Pictures combining a princess and unicorn coloring design are very popular.
Princess Coloring Pictures at Supercoloring
Supercoloring is one of the largest websites for any coloring in pictures. You can find over 50 different princess coloring pages there, all of very high quality. Just search for coloring pages princess.
Princess coloring pages at Supercoloring
Free Princess Colouring Pages at hellokids
Hellokids has a huge selection of images. In the area of princesses, you can choose from a huge variety. You can find over 300 princess coloring pictures at hellokids. All of these coloring templates can either be colored online directly on the website or downloaded and printed out as coloring pictures.
Princesses coloring pages at hellokids
Princess Printable Coloring Pages at coloring-book.info
Coloring-book offers a very large selection of painting templates for princess fans. You will find drawings of Princess Leonora, Princess Elsa coloring pictures from the film "Frozen" or Princess Barbie. There are also more complicated designs to choose from. In total there are over 150 different painting templates to discover. Looking for coloring pages princess will bring up plenty of options.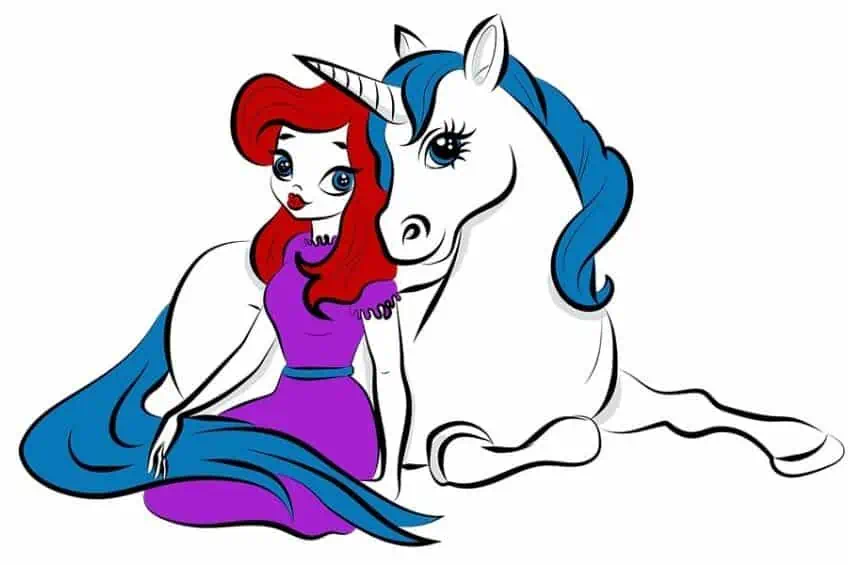 Princesses coloring pages at coloring-book.info
Princess Printable Coloring Pages at momjunction
Momjunction offers future princesses another 35 coloring pictures for children with different princess printable coloring pages. Here the level of difficulty is a bit higher, the quality of the templates is really very good.
Princess colouring pages at momjunction
Princess Coloring Pictures to Print at bestcoloringpagesforkids
bestcoloringpagesforkids has collected the 40 most beautiful princesses coloring pages on its page.
Princesses coloring pages at bestcoloringpagesforkids

Princess Coloring Templates at Imaginenosuperstition
Imageinenosuperstition offers a small but quality selection of 20 images and drawings of princesses.
Princess coloring pages from Imageinenosuperstition
Princess Elsa Coloring Pictures from "Frozen"
Disney's film "Frozen" was a very successful animated feature film. The main character Elsa is therefore one of the most popular designs for coloring. In the film, she has magical abilities to control snow and ice. We have put together the best Elsa coloring pictures for you below.
Elsa coloring pictures at mytoys
Coloring pictures of Elsa at supercoloring
Elsa painting template at Kids-n-fun
Printable princess coloring sheets can provide hours of fun for children. Coloring in these designs is a great way to learn how to draw and understand lines. It is also a therapeutic process and provides an easy calm activity. We hope that these princess coloring pages provide plenty of artistic fun.