How Long Does It Take to Paint a Room? – Task Time Budget Tips
This post may contain affiliate links. We may earn a small commission from purchases made through them, at no additional cost to you.
So, you have decided to repaint a room in your home, but the question you have concerns the amount of time that is needed. If you are asking yourself, "how long does it take to paint a room?", we have the answer for you. This comes down to a myriad of important factors ranging from moving furniture to cleaning up, but everything needs to be considered, especially if you do not have much time. We have taken the liberty of providing you with a complete breakdown of how to paint a room fast enough, without skipping any important steps. Let's get to it!
Preparing to Paint
Before you can start slapping on a few coats of paint, you will need to ensure that the room has been cleared of anything that you do not want to get paint on and you will need to check the condition of the walls.
The preparation phase will play a significant role in the outcome of the project and it can make the process easier for you too.
While you might not be interested in learning how to paint a room professionally, it does not hurt to learn how to do it right.
Removing Furniture
If you are new to painting a room, it can be extremely difficult to do so with furniture inside. Not only do they run the risk of being stained by paint but furniture will also limit your maneuverability depending on the size of the room.
We would always recommend removing all furniture from the area as it will allow you to move freely without worrying about paint spillage or splatters.
It is also a good idea to have someone help you to move larger pieces as you could easily hit a wall or door frame, resulting in more damage.
Repairing and Cleaning Walls
Paint is not enough to cover holes and other damage on the walls. You would need to use spackle to repair any holes in the walls, and this is no quick process. It is relatively simple, you will need to mix and then fill the holes or dents in the wall. However, you will be required to wait until the compound fully dries and then sand it until it is level with the wall.
Once you have sanded the repaired surface only then can you start cleaning the walls. A solution of mild soap and warm water should be fine for most stains; however, we recommend using sugar soap to get the walls completely clean. Sugar soap is also great for removing stubborn stains such as wax and it will allow paint to better adhere to the surface.
Protecting Floors and Trim
We recommend getting used to using painter's tape as you will need quite a lot of it. Use painter's tape to cover all of the important areas, such as window frames, baseboards, and other trim, as well as the section where the ceiling meets the wall.
Painter's tape will prevent mistakes when cutting in and it is easier to remove than generic tape.
Laying down a tarp is a great way to protect your floor, especially if you are trying to learn how to paint a room fast. Paint splatters are inevitable for a beginner who is trying to paint quickly, so the tarp is a great idea. Furthermore, we would recommend limiting the amount of paint that you put on the roller, as it could result in paint dripping.
By protecting trim, baseboards, window frames, and so on, the clean-up process will be significantly quicker. All you will need to do is peel off the painter's tape and toss it in the trash can. So, take the time to tape up everything, you will not regret it. It is also worth the effort to remove the light switch and outlet covers as well as all wall decor before you begin.
How Long Does Room Preparation Take?
The amount of time it takes to prepare the room for paint has the same answer as you would get when asking, "how long does it take to paint a room?". The size of the room will play an important role in this, as the larger the room, the more materials are needed and the more furniture will need to be moved.
On average, it would take around an hour to prepare the room. If the area is large enough, you could also move all of the furniture to the center.
Painting the Room
When considering how long it takes to paint a room, this is the most important part of the project. We would suggest that you consider the different application methods and the type of paint that you will be using when factoring in the time that is needed. When considering a paint job in its entirety, it is not something that can be rushed as the goal is to visually enhance a particular area of your home.
We have provided the steps that you will need to follow along with some important information that you will need to consider.
Equipment Required
When painting a room you will need brushes and a roller. While some people might try to use a sprayer, we would not recommend it as this is better suited for outdoor use despite being capable of getting the job done much quicker. You will need a standard paintbrush along with an angled brush for cutting in, as well as a roller for the large open space.
The roller is the quickest painting method that is designed to be used indoors, while the brush is better suited for tight spaces or any part of the job that requires precision.
Here is a list of all of the tools and materials that you would need:
Angled paintbrush
Paint roller
Step ladder
Paint roller extension rod
Sandpaper
Painter's tape
Tarp
Cloths
Paint thinner
How to Paint a Room
Before painting a room, you should have planned which color you will use as well as the type of paint. After mixing the paint and getting all of your equipment ready, you can start with the first step.
Step One: Priming
Priming is a vital part of any painting process and you will need to use primer on any exposed drywall or wood. But, if you are opting to paint over an existing paint job, then this will not be necessary. You will only need a standard paintbrush for this section and it should take you 30 minutes to prime the trim in a 12×12 room.
Step Two: Cutting In
Often regarded as the most challenging part of painting a wall, cutting in should be done with an angled brush along the edges of the wall. The reason for using this technique is to ensure that you are able to reach the areas that a roller cannot.
Cutting in should always be done before rolling and we advise against trying to skip this step. You can also use a layer of tape to make a line that would allow you to make straight cuts.
Step Three: Applying Paint
Painting the entire room will usually take between two to three hours; however, this can change depending on its size. Since you do not know how to paint a room professionally, it is best to expect the longest amount of time. The cutting in process has left a large open area that can easily be tackled with a roller and an extension rod. The roller itself should be between 14 and 18 inches as the 9-inch roller will not be large enough.
The number of coats needed will depend on the color of the undercoat and the viscosity of your paint. If you are making a drastic change to the color, you will likely need to add two or three coats of paint.
Step Four: Clean Up
Now that you have the room painted, it is a good idea to start cleaning immediately. Any paint splatters should immediately be removed with paint thinner as it will be much easier to remove.
The cleanup process will take around 30 to 45 minutes, but it is important to allow the paint to dry before you attempt to move large pieces of furniture into a smaller room.
Painting Wood
Each coat of paint on the skirting boards, windows, and doors should take around one to two hours. A door usually takes between 30 to 45 minutes to finish, a window about 30 to 45 minutes, and a skirting board about 15 to 30 minutes. On average, recoat times will be longer than painting periods.
So, while painting a space, keep this in mind and consider the drying period of the paint you are using. Some gloss paints, for example, may require 12 hours or more between layers. Water-based paints, on the other hand, dry significantly faster and can be ready for another coat of paint in one to two hours.
It is always a good idea to take note of the instructions on the can provided by the manufacturer.
Drying Time vs. Curing Time
It is very easy to get mixed up between drying times and curing times. The drying time is the amount of time that is required before you can apply another coat of paint. The curing time is the amount of time that it would take for paint to reach maximum hardness. Paint will not be able to cure if it is not dry and this timeframe will vary depending on the type of paint that is used.
Oil-based paint is usually the best option if you do not have time on your side. While this paint will take up to 16 hours to dry, it can cure in a matter of five days.
The downside is that oil-based paint is high in volatile organic compounds (VOCs) and you will need to ensure that the room that you have painted has maximum airflow. On the other hand, acrylic paint typically dries within an hour, but it will take up to three weeks to fully cure. Acrylic paint does not have the same level of VOCs and it is generally safer to use.
Drying Time
Nobody wants to wait a few days for paint to dry as we all have things that we would like to do. However, there are a few things that need to be considered when trying to factor in the drying time when calculating how long it takes to paint a room. Important factors such as humidity, the type of paint you are using, the temperature, and so on need to be considered.
The drying time will vary depending on the type of paint that you are using; however, when trying to make the paint dry faster, the same methods can be applied. We have provided some tips to help you make your paint dry faster by considering airflow, humidity, and temperature.
Improve Airflow by Opening the Windows
You will easily be able to enhance the amount of air going through the room by opening the windows and the door. Additionally, you should ensure that the humidity level on the outside is lower than that on the inside.
If you are battling with high humidity levels, a quick fix would be to use a dehumidifier. However, never use a heater, heat gun, or any type of heat lamp to dry paint as this could have a drastic impact on the color.
A Few Light Coats Will Work Better
Less is more and to some, it makes sense to load the brush with paint; however, this leaves you with a thick layer of paint that will take a long time to dry. This means that you will have to wait longer before you can add a second coat of paint.
We recommend applying a thin coat of paint to your brush or roller. This will allow the paint to dry faster and you can get to the second coat much quicker.
Turn On a Fan
A free-standing or ceiling fan will do a great job of providing additional airflow to allow your paint to dry. If you are using any fan, ensure that there is dust on the blades as this will stick to the paint once the fan is turned on. So, give the blades a good cleaning before turning on the fan.
Important Factors to Consider
So, what if you are not painting the entire room? What type of tools are you using? How many coats of paint are needed? These are things that need to be considered when you are factoring in the time that needs to be taken to paint a room.
How Many Coats Are Being Used?
The amount of coats of paint you apply will also have a significant impact on the time it requires to paint a room. If you are simply refreshing white walls, a single coat right over them would be enough.
If you are switching colors or the walls are in poor condition, priming is going to help the fresh coat of paint to stand out. If you are going to use primer, you will need to account for drying time, which is usually an additional one to two hours.
What Are You Using to Paint?
Using a roller for the ceiling and walls and brushes for the corners, trim, and edges, is the most efficient method to paint a room. While using a roller can save you time, a brush will still be necessary for accuracy when working with these tight spots.
A paint sprayer is another choice for quick painting, but you risk spilling paint all over the place, so sprayers are not ideal for painting inside.
Are You Painting the Entire Room?
You can save a few hours if you simply paint one wall or half of a room. You will also save a lot of time if you merely paint the walls as well as the trim instead of the ceiling. Naturally, half of the work will only require half of the time, so if you are going after a particular design by creating an area of contrast, then it should not take too long.
When to Consult a Professional
There are several reasons why you should hire an expert to paint your house rather than doing it yourself. Professional painters often paint twice as fast as novice homeowners. As a result, they will be in and out considerably faster. Because of their speed, they are also better suitable for major commercial work or full-house painting.
You will also find it useful to contact a professional because of their high-quality work.
While some are natural painters, many homeowners inadvertently do a terrible job. Too much paint, drop marks, and unsightly streaks are a few of the issues that might arise. Using an experienced specialist assures that you will never run across these issues.
Ultimately, it is very convenient to use a professional painter, as it takes a lot of effort to paint. It requires standing in odd positions, which will undoubtedly result in aching arms. Consider delegating the labor to a professional if you are getting older or simply want to take some time off instead of trying to figure out, "how long does it take to paint a wall?".
Prioritize Your Safety
Unfortunately, paint fumes may have a negative impact on your health. So, what can you do to avoid this? First, put on safety equipment such as goggles, breathing masks, and work gloves.
When you are working, be sure not to be inhaling any of the paint chemicals. You may do this by painting with many windows open to allow the area to breathe.
If there are no windows in the room, use a fan instead. Furthermore, ensure that the floor is firmly covered with both plastic sheeting and fabric material. If you use a ladder, the plastic will keep the cloth from moving as you paint in higher places.
A Complete Breakdown of How Long It Takes
Below we have provided a table that will give you a clear indication of how long it will take to paint a room. Each stage is listed and you will be able to get a rough estimate as to how long it will take you to complete the paint job.
Section
Time Needed
Preparation

1 hour; 50 minutes

Cleaning walls (30 minutes)
Covering furniture (5 minutes)
Taping beneath baseboards (15 minutes)
Removing light switch plates and outlet covers (10 minutes)
Removing light fixtures (5 minutes)

Painting trim, doors, and the ceiling

1 hour; 50 minutes

Painting the ceiling (20 minutes)
Painting the door (15 minutes)
Painting the trim (30 minutes)

Cutting in

1 hour; 50 minutes

Cutting in at the ceiling edge (30 minutes)
Cutting in around the windows and door trim (45 minutes)
Cutting in around the baseboards (30 minutes)
Cleaning the paintbrushes (5 minutes)

Painting the walls

1 hour; 20 minutes

Painting the walls (1 hour)
Touch ups (10 minutes)
Clean up (10 minutes)

Total amount of time needed:
5 hours; 20 minutes
Trying to figure out how long it takes to paint a room does not need to be something that requires too much thinking. However, it can be useful to accurately plan how long it would take, especially since this is a job that you will likely be doing in your free time. We hope that this guide helps you knock out this project in the time that is needed. Good luck!
Frequently Asked Questions
How Long Does It Take to Paint a 12×12 Room?
This depends on the condition of the walls and the amount of time spent on preparation. It will generally take between five to seven hours to paint an average-sized room when you consider setting up, outlining, painting, and cleaning up. Painting on its own will usually take around three hours, but possibly longer. So, if you are wondering how long does it take to paint a 12×12 room, it will likely be around the seven-hour mark.
Do I Need to Take a Long Time to Paint a Room?
We would advise you to take your time when painting a room, as rushing through it will leave you with a poor finish that you will more than likely end up redoing. Not only will this cost you money, but you will be taking even more time to paint a room that should have been completed the first time.
How Long Does It Take to Paint a Wall?
Depending on your level of experience and the tools that you have, you could easily paint a wall in 30 to 45 minutes. However, if you are a novice painter, it is best to take your time and not worry about how long it takes to paint a wall.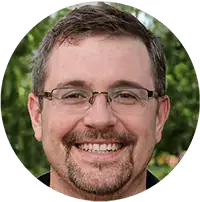 Robert Thompson has worked as a self-employed carpenter for over 15 years. He lives with his family in Billings, Montana, where he also successfully operates his business as a woodworker. His main business is the complete interior construction of buildings. He is also passionate about creating high-quality wood furniture with epoxy and other items made from burl wood. Besides the woodwork, Robert is also a skilled DIY professional for all kinds of materials. He always has a solution ready for every craft and construction challenge. Originally, Robert studied civil engineering and has advanced degrees in carpentry and business management. Robert has been working for Craft Art since 2020 and enriches the blog with his immense knowledge and skills in the field of woodworking and home improvement. He writes the articles about DIY and Repair.

Learn more about Robert Thompson and about us.