Robert Thompson – Woodworker, DIY-Expert, Content Writer
Background and General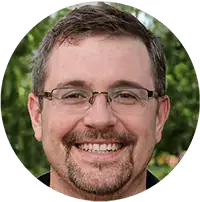 Robert Thompson has worked as a self-employed carpenter for over 15 years, writing our woodworking and DIY articles. He lives with his family in Billings, Montana, where he also successfully operates his business as a woodworker. His main business is the complete interior construction of buildings. He is also passionate about creating high-quality wood furniture with epoxy and other items made from burl wood. Besides the woodwork, Robert is also a skilled DIY professional for all kinds of materials. He always has a solution ready for every craft and construction challenge. Originally, Robert studied civil engineering and has advanced degrees in carpentry and business management.

Robert's Job at Craft Art
Robert has been working for Craft Art since 2020 and enriches the blog with his immense knowledge and skills in the field of woodworking and home improvement. He writes the articles about DIY and Repair.
Education
Work Experience
Since 2008 successfully self-employed with his own woodworking business / carpentry in Billings, Montana.
Contact Robert Thompson