Best Glue for Foam – Looking at the Top Foam Adhesives
This post may contain affiliate links. We may earn a small commission from purchases made through them, at no additional cost to you.
Items manufactured with foam are commonly found in our day-to-day life, so it is no surprise that DIY enthusiasts grapple with the challenge of finding the best glue for foam. They may be slightly more complicated than it seems, as foam is manufactured from a wide range of materials. The guide that follows covers how to glue foam and will also assist you in selecting the optimal foam adhesive solution for your needs.
Understanding the Different Types of Foam
Foam is used for all sorts of different purposes, from furniture, beds, and cushions to the inside of the bumper on a motor vehicle. It also provides uses like insulation, soundproofing, and packaging. DIY practitioners have always valued the qualities offered by this material:
PROS

Volume of foam compresses when pressure is exerted
Structure is porous with extremely high cell count and not dense at all
Foams are free of tension in the presence of most types of forces
Commonly used as material to fill various types of objects as an insulator, or inside protective packaging
CONS
Some are made up of open cells. These foam types are commonly used as sponges due to their excellent absorption qualities.
Some are made up of closed cells. These foam types are commonly used in mattresses and gymnastics mats.
Some are made up of both open and closed cells, known as mixed-cells.
By definition, foams are categorized as foamed plastic. All plastic types can potentially be foamed, hence the broad spectrum of foam types available along with their specific characteristics. Various types of materials and their foaming procedures can create high elasticity, soft, or even rigid foam types. These structural qualities will determine their functionality.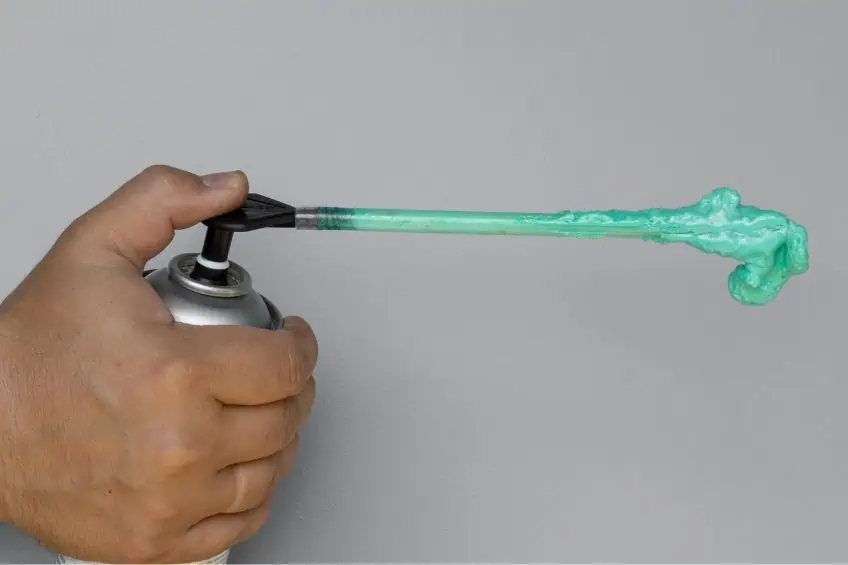 Application Areas for Foam Adhesives
Foam adhesive types can be used for repairs requiring lasting durability solutions. For instance, these can be used with insulation sheets in the ceilings and walls of houses. A specialized fire protective adhesive type is usually implemented in these situations, particularly in buildings such as kindergartens, hospitals, or schools. You can also find foam specifically for soundproofing, that provides excellent sonic insulation.
It is suitable to use spread or spray adhesive types when bonding textile materials to foam. To prevent the adhesive from staining the textiles, it is essential to apply only a thin coat. This adhesive type is also ideal for gluing foam to foam.
In situations where it is necessary to produce a high durability level bond, we recommend using assembly adhesive. This is suitable for use when bonding foam boards over a wide surface area, for instance when using composite foam types or studded boards.
The Best Glue for Foam
It's often difficult to find the right glue for foam. In this section, we will discuss which glue works best, as well as the pros and cons for each type.
Best Adhesive for Foam: 3M Foam Fast Spray
Spray adhesive types are multipurpose products and are well-suited for the bonding of numerous materials besides foam. These adhesives are also equally as effective in small surface situations as they are for larger area bonding. The application process is very straightforward, saving you plenty of time and labor in the process.
Designed specifically for foams and fabrics
Dispenses with a lacespray pattern optimized for foam bonding
Industrial-strength adhesive for high stress bonds
View on Amazon
Spray application adhesive is compatible with various types of substrates. This makes it possible to bond foam to concrete, wood, GFK, or even various metals. Spray adhesive is aerosol formulated, which allows even application with each use. Keep in mind that the flash-off time may be up to several minutes depending on which manufacturer is used. For this application purpose, we recommend Foam Fast Spray from 3M. This glue for foam rubber has all of the qualities to best suit its purpose:
PROS

Rapid drying adhesive with an immediate spray-on application
Low-risk quick bonding adhesive for foam
Well suited for various types of materials, also for use for bonding with substrates of the same type
This foam adhesive offers effective resistance to weather degradation and aging
Provides lasting durability adhesion
Dries discreetly, leaving no trace residue or seam
Application produces very low mist
CONS
Contains toxic chemical agents which can be damaging to water-based lifeforms
Application still requires precautions to protect your workspace from spray mist
How to Apply Spray Adhesives
Aerosol-based adhesive offers a simple, straightforward application process. Initially, each adhesive surface requires proper cleaning and then depending on which type of material, it must also be roughened to ensure effective bonding. After this, the adhesive is sprayed onto the surfaces in a thin, smooth layer.
Spray glue generally uses contact bonding for adhesion, so it requires application on both surfaces. There are also certain spray adhesives that need the application of a single surface only. Coat the surface completely, from around 9 inch away. You can then place and join the surfaces to each other. Use of fixative is not necessary, as the spray glue bonds rapidly.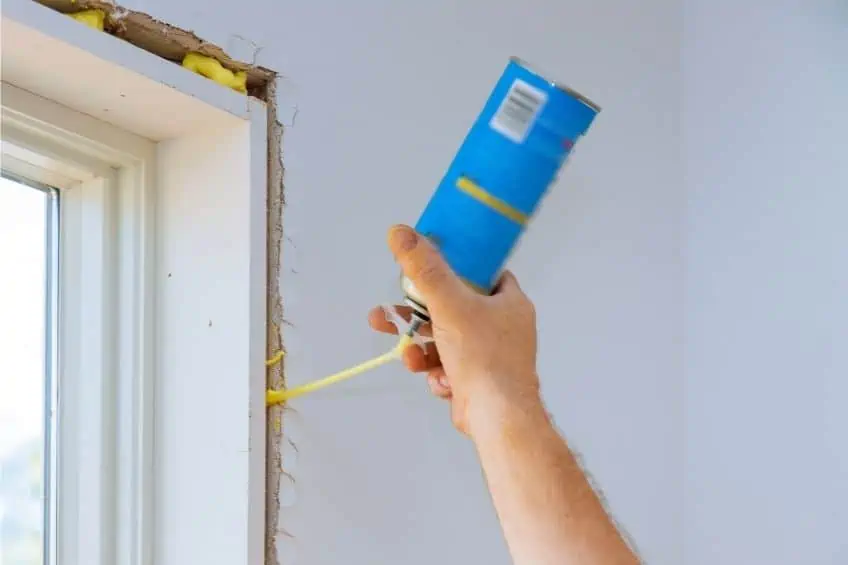 Most Versatile Foam Adhesive: BEACON Hold the Foam
Specialized foam adhesives have been designed specifically for the purpose of bonding foams. These are usually well suited for various foam types. They often find application in the upholstery industry, as well as being used by hobbyists and craftsmen. If you require adhesive for foam specifically, we can recommend BEACON Foam adhesive, which offers a myriad of qualities that are beneficial with foam rubber adhesion.
Suitable for bonding all types of foam together
Non-toxic and water clean up formula
Bonds foam to a wide variety of materials
View on Amazon
PROS

The application is straightforward and packaging is practical and includes a brush
The temperature resistance of the adhesion layer is between -10° – 70° C which is useful, specifically for upholstery and machine-washable garments
Also offers solutions for bonding foam to various materials like wood, cardboard, fabric, and metal.
Adhesive offers resistance to acids, water, and oil
BEACON adhesive provides high elasticity bonds that adjust to fit the material used
Well suited for a multitude of different foam types
CONS
Requires use of a respirator mask due to the resultant irritation from the odor and fumes. We also suggest that you use an outdoor workspace or one with good airflow
How to Apply Foam Adhesive
You can apply foam adhesive using a brush, but certain variants can make use of a spray gun, that provides a thin and smooth coating. After this, the surfaces can be joined together firmly and even fixed if necessary.
Best Upholstery Adhesive: DAP Weldwood Original Contact Cement
Contact adhesive types offer especially high durability bonds. It even offers effective adhesion with a variety of materials. For instance, if you need to join foam with wood, an adhesive for foam rubber is ideal. Our recommendation is DAP's Weldwood foam adhesive, which was initially formulated for upholstery purposes. Weldwood is supplied in practical packaging and provides a number of benefits:
A premium quality neoprene-based contact cement
A high-strength solvent-based formula
Quick grab and permanent bonding formula
View on Amazon
PROS

Straightforward to apply, using either a spray gun or brush to coat each adhesion surface
This adhesive type is well suited for joining various types of substrates together
Once it sets, the adhesion layer does not harden, instead it retains elasticity
Suitable for use in single-sided applications
Offers lasting durability adhesion
CONS
Requires safety equipment such as protective eyewear and a respirator mask. It is also recommended to work outdoors or in an area with decent airflow.
Application of Contact Adhesive
As the name implies, contact adhesives use contact and pressure to bond to a desired surface. The process requires an even adhesive layer on each surface. Once this is complete, check the product guide for the specific flash-off time you need to allow.
This is generally around ten minutes. Once the adhesive surface seems to be dry, bond the two surfaces together and hold them in place with a good deal of pressure. Using fixative is usually not needed in most cases. Be sure you place the surfaces accurately, as this cannot be redone. To prevent mistakes, test this adhesion technique in a discrete area first.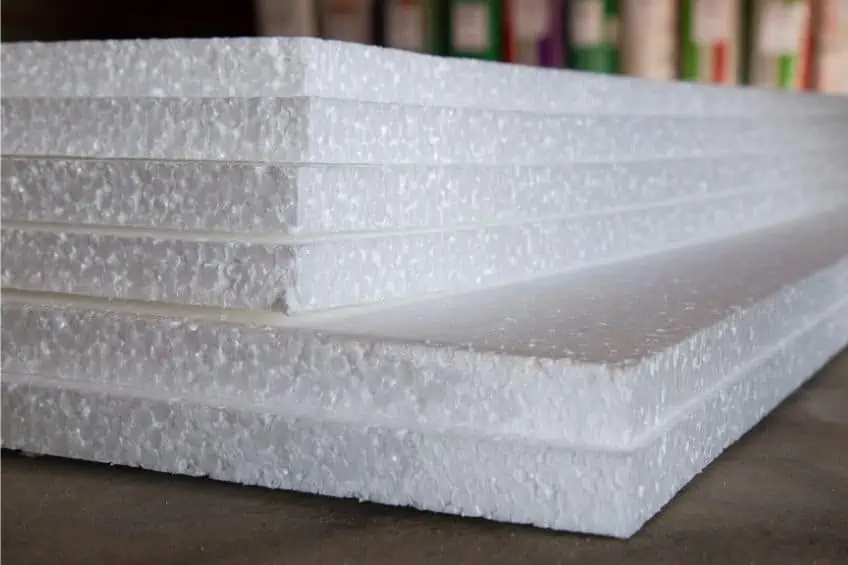 Helpful Tips on How to Glue Foam Together
With foam rubber adhesion, ensure the foam has good absorption. Select your adhesive with the bonding materials in mind.
When working with foam adhesives, the shape and form of the foam is an essential factor to consider in the process. Due to the elasticity of foam, certain shapes can be challenging to work with, particularly with large foam sheeting. With smaller shapes, dual-sided tape may be better suited especially in temporary bonding situations. Should you need increased durability, you might rather consider using specialized foam adhesives.
If you would like to enjoy music at high volumes while still being a considerate neighbor, lining your listening room walls with foam pyramid sheets will be helpful. Spray glue is the best option here, as each panel is relatively large in area size.
How to Prepare Your Surface
It is important to prepare the surface area properly when joining any materials. It needs to be free of all traces of dirt, oil, dust, and grease, including the grease from your fingertips! So ensure you wear disposable gloves when touching the adhesive surfaces at all.
The adhesion surfaces must be completely dry.
Perform a test in a safe, smaller region to find out if the type of foam bonds effectively. Only once you have done this, can you proceed with the application.
The Actual Gluing Process
Once the surface is clean, apply the glue to each surface and hold them tightly together. Depending on which type of glue has been used, you can then join them for an appropriate time period. It is recommended to allow the adhesive to dry slightly longer than suggested by the manufacturer, just to be safe.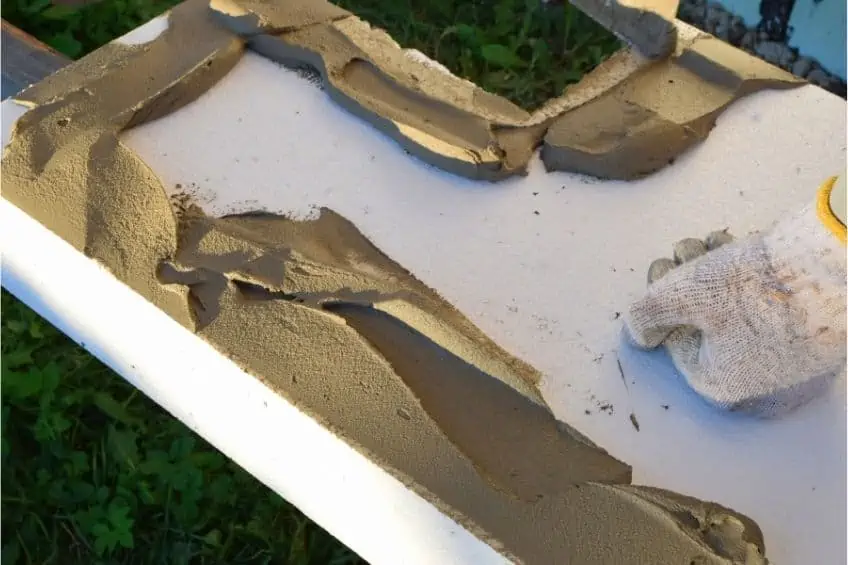 Use of Epoxy Resin Adhesive
If you need to bond foam together, it is also possible to use an epoxy resin-based adhesive. The process uses two additives that are mixed together to produce the adhesive reaction. The resulting bond is both long-lasting and high durability.
This may not be advantageous when joining foam, as the adhesive strength can result in the foam tearing in the presence of pressure or movement. So you may consider using specialized foam adhesive instead.
Use Self-Adhesive Foam Sheets
For the purpose of lining larger surface areas with foam, when doing insulating or acoustic treatment, for instance, you can make use of panels of self-adhesive foam. There is a range of these products currently on the market.
The reverse side of these panels uses an adhesive film. The protective layer is then peeled off, exposing the adhesive and allowing you to fix the plates to the panel. For effective adhesion, ensure the surface is completely free of any traces of dust, dirt, oil, or grease.
How to Remove Adhesive From Foam
If your adhesive needs removal from foam, we suggest using a hairdryer or hot air blower. Gradually heat the material and begin removing the glue, while paying careful attention to any vapor that may be released! Ensure you equip yourself with a respiratory mask and protective eyewear. If you can, work outdoors or in an area with good airflow.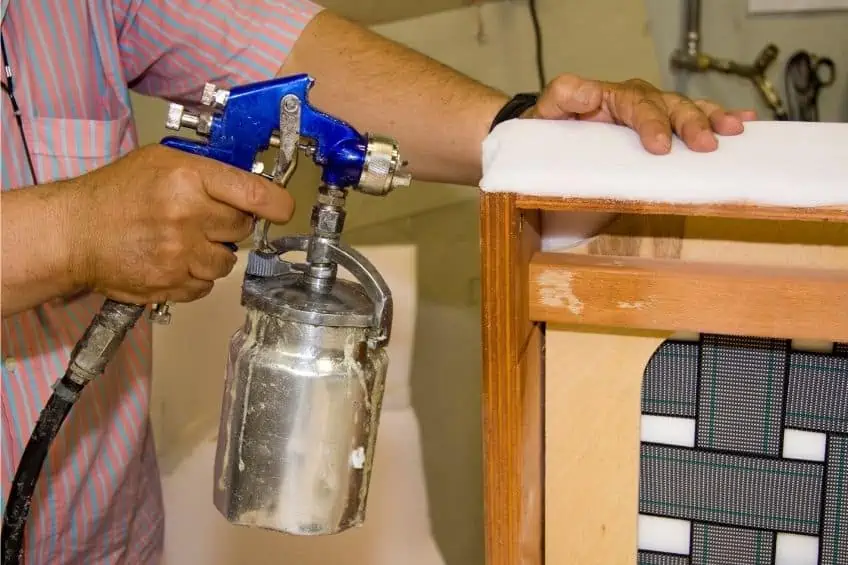 Frequently Asked Questions
How to Glue Foam Together?
The process of how to glue foam involves smoothly applying the adhesive to each surface, then allowing the glue to thicken after a few seconds. When you have placed the foam pieces accurately, apply firm pressure to join the surfaces and complete the bonding process. Due to the porous character of foam, this will press the glue further into beyond the surface of each piece of foam.
Is Foam Adhesive Suitable for Poster Board?
Yes, a silicone adhesive or comparable type of product can also join items to a section of poster board. Remember not to use craft glue or basic wood adhesive, as the bond it produces is fragile and the project could easily fall to pieces.
Does Rubber Glue Work on Foam?
Rubber adhesives are formulated with specialized polymers that bond effectively to rubber's sleek surface. Foam is manufactured through a procedure of introducing air bubbles into the surface of the material, so you are able to use standard rubber adhesive for general foam. Keep in mind that rubber adhesives do not bond effectively with surfaces that are porous like foam. If you attempt to use rubber adhesive, begin by applying a small quantity and hold the surfaces together for roughly 30 seconds for effective bonding.
Are Spray Adhesives Effective on Foam?
When liquid or gel adhesives might simply seep into porous foam types, it is recommended to use a spray glue instead. The possible disadvantage to using spray glue is the application process makes it better suited for covering larger surface areas.
Does Craft Glue Work on Foam?
Certain types of craft glue can work well with foam, however most are not strong enough to join high-density foam. Craft glue is also well suited for paper and wood but might be too fragile for more demanding situations such as foam costume design or art projects.
Even the task of gluing foam is made simple by using the correct adhesive product. If you are using glue for foam rubber, simply use follow the steps laid out in this guide and you will be sure to achieve great results.